Benefits of Mobile House Calls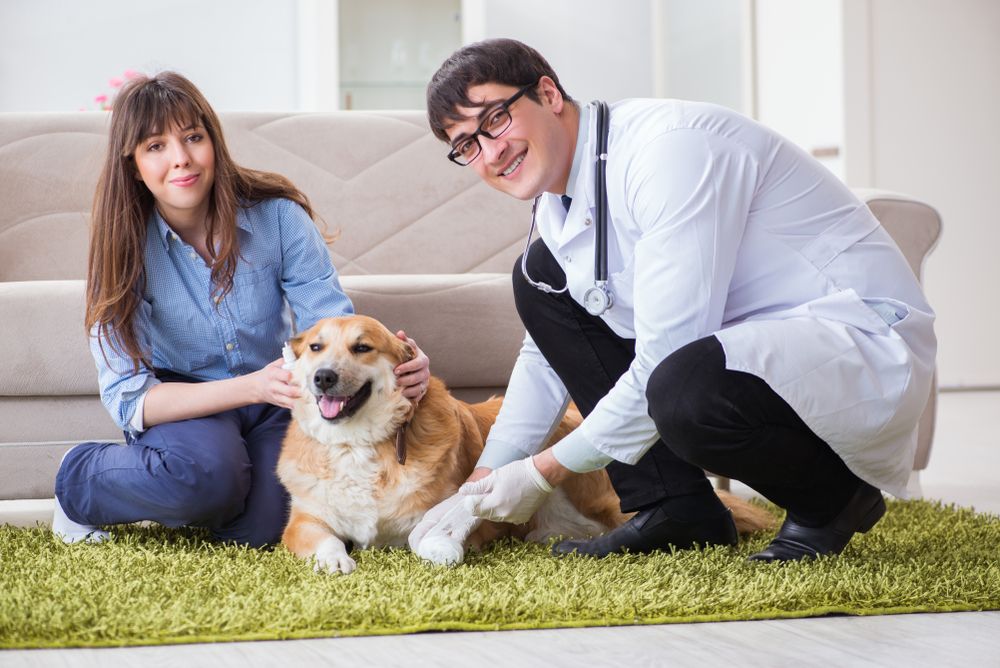 When you first become a pet parent, one of your first priorities will undoubtedly be getting your newest family member registered with a good veterinarian. However, actually getting and keeping an appointment can be difficult for many reasons. Fortunately, an increasing number of veterinary clinics are now offering house calls – a much more convenient solution that enables every pet owner to ensure that their pet gets the care they need, when they need it most.


Benefits of mobile house calls for pets
There are a variety of advantages to opting for a veterinary clinic that offers mobile house calls for your pet. Here are some of the most commonly-cited benefits.
It is good for pets that don't travel well. Some animals will just never get used to being transported, regardless of how much effort you make to settle them. This can cause them to suffer from motion-sickness or become extremely agitated, neither of which is good news for your animal.
It reduces the likelihood of exposure to diseases and parasites. There are many different contagious diseases that can affect our animals, some which are airborne and some which are spread through contact with an infected pet. Equally, parasites such as fleas prove a big problem for many pet owners. Although most veterinary clinics adhere to the highest standards of cleanliness, there is still a risk that your beloved pet could catch a disease or parasite problem from our veterinary clinic. By bringing the vet into your home, the chance of this happening is greatly diminished.
It is good for nervous pets. White-coat syndrome isn't just something that affects people. Many animals are very afraid of visiting their veterinarian, and these trips can be unbearable for nervous animals. However, a mobile vet can examine and potentially treat your pet in your own home, reducing some of the anxiety about visiting the clinic.
It is beneficial where there are multiple animals to be seen. Have you tried taking multiple pets to the vet on your own? Let us tell you, it's definitely no picnic! Travelling, reassuring and keeping control of multiple animals can be a challenge even for the most experienced owner. Nevertheless, if you opt for a mobile vet, you can eliminate most of this stress and have all your animals checked out by a professional at once!
It helps people who struggle to leave the house. Whether you have mobility problems, transport issues or find it hard to get a sitter, there are many reasons why some owners find it difficult to get their pet out to see their veterinarian. All of these troubles can be solved by choosing a veterinarian who offers a mobile service.
You can choose a time convenient to you. We tend to have schedules that are busier than ever before, and as such, long waiting room queues and being limited to times when clinics are open can make scheduling a veterinary appointment impossible. However, when you choose a mobile vet, you can find an appointment time that fits in around your life, making it easier to get your precious pet the care she needs.

We are delighted to be able to offer a comprehensive mobile veterinary service that includes house calls. To find out more, please do not hesitate to contact our clinic.